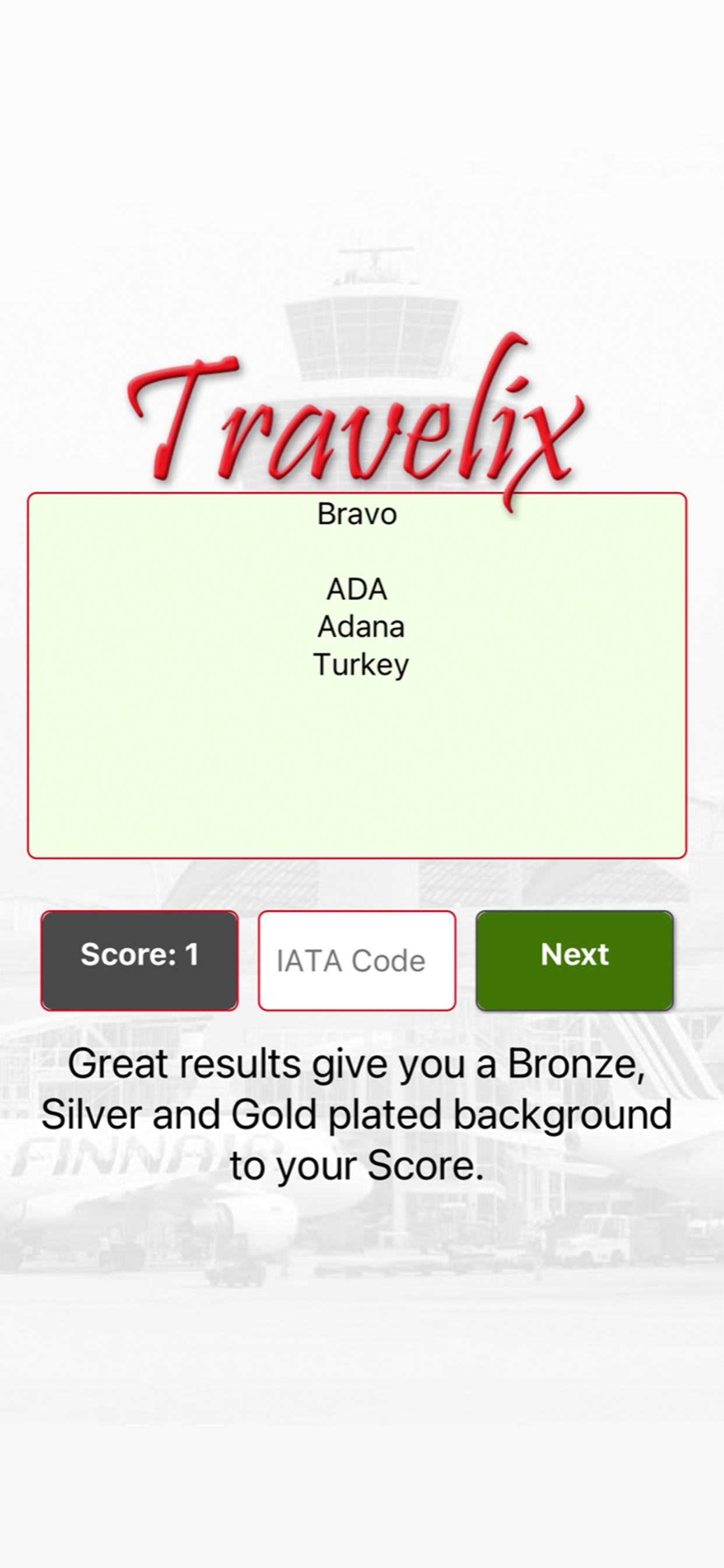 Introducing Travelix: Unlock the World of IATA Airport Codes!
Are you a seasoned globetrotter or a newbie in the travel industry? Regardless of your experience level, Travelix is the ultimate gamification app designed to make learning IATA Airport and City codes an absolute breeze.
No more fumbling through reference books or relying on external tools like Amadeus, Galileo, Worldspan, or Sabre to encode / decode airport codes. With Travelix, you can test and enhance your skills while having a blast in a simple yet addictive gaming environment.
Here's how it works: just press start, and you'll be transported into a captivating world of challenges. Your task? Identify the city or airport corresponding to the given clues and swiftly enter the IATA code using your mobile device's keyboard. It's an exhilarating race against time, where every correct answer propels you further towards mastery.
Travelix is more than just a game—it's a comprehensive learning experience. With each round, you'll expand your knowledge and sharpen your memory, gradually becoming a proficient IATA code guru. Whether you aspire to be a travel industry professional, an aviation enthusiast, or simply want to impress your friends with your vast airport code repertoire, Travelix is your go-to companion.
Available on both the App Store and Google Play, Travelix offers a seamless and intuitive user interface that ensures an enjoyable experience on any device. Unlock the world of IATA Airport Codes anytime, anywhere, and embark on a journey of discovery and mastery.
Don't let your travel adventures be limited by unfamiliar airport codes. Download Travelix now and let the exciting world of IATA codes unfold before your eyes. Get ready to impress, compete, and conquer the travel industry like never before!
Travelix: Where gaming meets learning, and the world of IATA Airport Codes becomes your playground.